Paris Hilton Racing Team Gets First Win After Surprise From Viñales
Chaparral Motorsports
|
May 19, 2011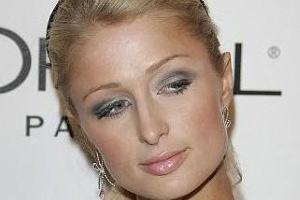 When Paris Hilton announced that she was launching her own motorsports division, the racing world collectively rolled its eyes. Analysts wondered if all the bikes would be painted pink and most assumed that the team would never be seriously competitive.

Yet the Paris Hilton brand did a lot to prove doubters wrong this past Sunday when the team claimed their first-ever win in an international race. Maverick Viñales, racing in just his fourth 125cc MotoGP ever, was able to take the checkered flag at Le Mans.

Even more shocking than the fact that Hilton's team won a race was that Viñales is just 16 years old. The race came down to a duel between Viñales and points-leader Nicolas Terol, who has dominated thus far in the competition.

Ultimate Motorcycling reports that the two appeared to be playing mind games with each other. About midway through the race, Terol appeared to let Viñales pass him, as if to say "I'll beat you anyways." Viñales returned the favor later on, only to push past Terol and complete the stunning victory.

It's easy to go overboard with the proclamations at this point, but racing fans should keep in mind that Viñales is very young and Terol still has a massive lead in the points standings. However, the future certainly looks bright for the Paris Hilton Racing Team.