Kawasaki's Heritage Hall Is A Must-see For Motorcycle Fans
Chaparral Motorsports
|
May 19, 2011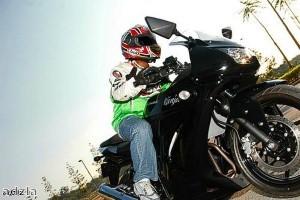 Kawasaki has a long history in the motorcycle industry, and newer riders might not realize just how much Team Green has contributed to both motorsports and motorcycles as a whole over the years.

With the recent opening of "Heritage Hall" at Kawasaki's Irvine, California headquarters, motorcycle fans can see the history of the Japanese manufacturer in stunning detail.

Longtime fans of racing will likely recognize more than a few of the models contained inside. You'll be able to see the ZX-7R that Scott Russell rode to win the Daytona 200, as well as James Stewart's KX65, which won the Loretta Lynn amateur championship. Some of the models aren't related to racing, but are still historic - for example, the very first Ninja ever built by the company

The main attractions here are obviously the bikes, but they are far from the only thing in "Heritage Hall." Kawasaki as a company goes well beyond simply making motorcycles, and that's truly on display here. You'll also be able to see some of the manufacturer's early Jet Ski models, as well as plenty of memorabilia.

On the walls of the museum are plaques that present a full timeline of the company's history in America. If you can't make the trip out to Irvine, this information can also be found online.