Stoner Wins, But Controversy At Le Mans
Chaparral Motorsports
|
May 18, 2011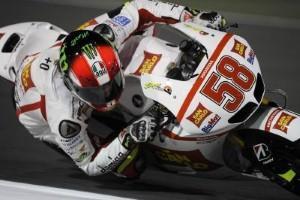 Casey Stoner rode to an easy victory at the French Grand Prix at Le Mans, and while his win was never in doubt, a bit of controversy unfolded behind him.

Stoner dominated throughout the testing and continued that form on the track, passing his teammate Dani Pedrosa early on and jumping out to a nice lead. It was Pedrosa in second, however, who much of the attention would eventually be focused on.

Marco Simoncelli was charging hard and looking to pass Pedrosa, and the two ended up very close at a certain point in the race. When it looked like Simoncelli was finally making the move past Pedrosa, the two tangled, and Pedrosa was sent crashing into the gravel trap, appearing to injure his arm.

Race officials decided that Simoncelli would be penalized with a ride-through, which dropped him from second to seventh. He eventually was able to make up two spots and finish fifth, but after the race, released a statement saying he was not happy with the decision, arguing that he did not cause Pedrosa's crash. Pedrosa's camp has not responded.

In the end, the Pedrosa-Simoncelli dustup meant that Andrea Dovizioso took second, with Valentino Rossi getting on the podium in third.