JDR/J-Star/KTM Team Signs With Max Muscle For MX Series
Chaparral Motorsports
|
May 18, 2011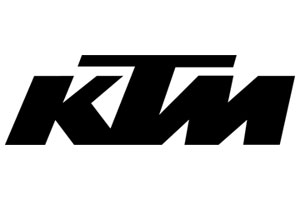 The JDR/J-Star/KTM Team is proud to announce its newest partnership with Max Muscle for the 2011 AMA Pro Motocross Championship Series starting this weekend May, 21, 2011 at Hangtown Raceway.

The partnership opportunity came about after the JDR Team parted ways with former partner We All Ride Clothing. "I am glad we had the opportunity to team up with We All Ride, it was a great first Supercross season for JDR and I believe that both companies benefited from the exposure. We wish them the best moving forward," stated JDR/J-Star/KTM Team Manager Nathan Ramsey.

Ramsey continued, "The open sponsorship opportunity gave us the chance to bring in a company that is a perfect fit for the sport of motocross racing and our JDR/J-Star/KTM Team. We are excited about bringing Max Muscle on as a part of team. Their connection with the fitness world is a perfect match for our riders as fitness has become such a vital component of racing motorcycles. Max Muscle offers a large range of products that will benefit our athletes and hopefully many other athletes that are competing within the sport of motocross."

The JDR/J-Star/KTM Team will compete in the 2011 AMA Pro Motocross Championship Series with team riders Tye Simmonds in the 450 class and PJ Larsen in the 250 class. For more information on the team please visit www.facebook.com/jdrmotorsports or follow them on twitter at www.twitter.com/jdr_motorsports.

About Max Muscle -
Max Muscle Sports Nutrition has been a leader in the sports nutrition industry since 1991. Max Muscle is committed to improving the health of people from all walks of life, men, women, young adults, everyday fitness enthusiasts, high school and college athletes, as well as bodybuilders. Each of its employees are extremely knowledgeable and take time with each client to pinpoint their health and fitness goals in order to find the best program, products and supplements for them to achieve those goals. Whether your goal is weight loss, weight gain or simply dedicating yourself to a healthier lifestyle- Max Muscle Sports Nutrition provides the best products and services.