Hayden Wins Infineon AMA Superbike
Chaparral Motorsports
|
May 16, 2011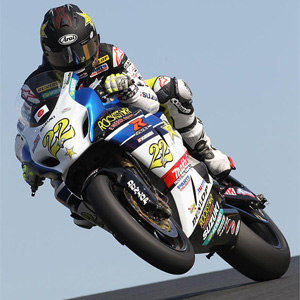 Rockstar Makita Suzuki's Tommy Hayden rode an aggressive and impressive race at Sunday's AMA Pro Superbike Championship round at Infineon Raceway in Sonoma, California, taking victory on his Yoshimura-prepped Rockstar Makita Suzuki GSX-R1000 as team mate Blake Young also battled hard throughout the weekend and brought home a solid podium finish.


In Saturday's race, Hayden got the jump on his Suzuki GSX-R1000 before moving into second place. He stayed right with the leader for all 22 laps and brought home a second-place finish. On Sunday, he pulled out all the stops, racing to the front before falling back to second place. But he was simply biding his time: Riding one of his most-determined races ever, Hayden made a pass for the lead with five laps left and then made it stick to take an extraordinary win. This win marks Hayden's 32nd AMA Pro Racing win, his third win at Infineon, and his sixth career Superbike victory.


"I got an awesome start in Saturday's race on my Suzuki and I felt good from the beginning," said Hayden. "I knew it was going to be tough, but I tried to put my head down and see if I could pick up some speed in a couple areas. Overall, it had been really positive and we'd been fast and competitive all weekend.


"On Sunday, I got another good start, I led a couple of laps, and I realised that as the race went on, my GSX-R1000 was working great and I was more comfortable. This win feels really good; both for my Rockstar Makita Suzuki team and me. I can't thank them enough for all the work they've put in. I was really disappointed with myself here last year so I really wanted to redeem myself."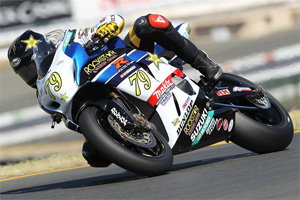 Young finished up fourth on Saturday after an intense race-long battle. Then, on Sunday, he put his head down and rode his heart out, bringing home a hard-won third-placed podium finish.


"Saturday went pretty well," said Young. "We got off to a good start, though it took me a while to get into a rhythm. On Sunday, I knew I needed to get a good start and get the momentum going, so that's what I tried to do. I felt good about the start; my GSX-R1000 felt great and I tried to go out and just put my head down and race my own race. I'm happy to get a podium for my Rockstar Makita Suzuki team because they're working really hard for me. Now, I'm just looking forward to the next race and being there for the team."


The 2011 Rockstar Makita Suzuki team's next event of the 2011 AMA Pro National Guard Superbike Championship series is at Miller Motorsports Park in Tooele, Utah, on May 28 - 30th.

Race 1 Results:

1. Josh Hayes

2. Tommy Hayden

3. Martin Cardenas

4. Blake Young

5. Chris Peris

6. Steve Rapp

7. Larry Pegram

8. Geoff May

9. JD Beach

10. Chris Ulrich

Race 2 Results:

1. Tommy Hayden

2. Josh Hayes

3. Blake Young

4. Steve Rapp

5. Larry Pegram

6. Ben Bostrom

7. Roger Hayden

8. Martin Cardenas

9. Chris Peris

10. Chris Clark

2011 Superbike Class Standings:

1. Josh Hayes 107

2. Tommy Hayden 101

3. Blake Young 99

4. Martin Cardenas 67

5. Larry Pegram 59

6. Ben Bostrom 51

7. Chris Clark 45

8. Roger Hayden 39

9. Chris Peris 39

10. Jeremy Toye 36