Turning Point For Myrtle Beach Bike Week
Chaparral Motorsports
|
May 13, 2011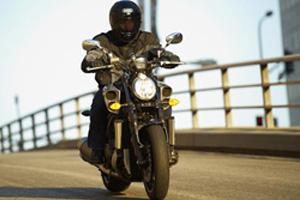 The annual Myrtle Beach Bike Week (MBBW) is this weekend, and this year marks a major turning point for the once-massive event. Will bikers return in full force, or is MBBW no more?

As recently as five years ago, MBBW was widely considered to be one of the largest motorcycle rallies on the East Coast, competing with events like Daytona and Laconia in terms of attendance. Yet in 2008, the city began adopting a less-friendly attitude toward the biker masses.

Beyond the crackdowns at the actual event, the town council passed a law before the event that said all riders must wear a motorcycle helmet and safety goggles. Normally this could be seen as a good thing, but there was a problem - it flew in the face of the state's law. Myrtle Beach took the unprecedented step of attempting to enact a helmet law at the local level - a move that was later struck down by the South Carolina State Supreme Court. It was enough to enrage the biker faithful, however, and many of them boycotted the events between 2008 and 2010 as a result of the perceived unfriendliness.

Both sides appeared to have cooled down now, and while city officials may not be thrilled about having the bikers back, it's clear that the Myrtle Beach businesses and residents in general are ready to let bygones be bygones. A recent poll on CarolinaLive.com revealed that 74 percent of residents want to "welcome the bikers with open arms," with just 15 percent hoping to see them leave for good.