Montana Crash Victim Becomes Motorcycle Helmet Activist
Chaparral Motorsports
|
May 12, 2011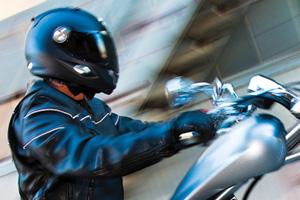 Many states still don't have mandatory requirements for motorcycle helmets, but riders who have been in a crash will be the first to tell you the importance of the safety devices. That's exactly the case with Ed Bland, a Montana resident who survived a scary crash and has now turned to activism for a new helmet law.

According to KPAX 8 in Missoula, Montana, Bland was riding his Harley-Davidson at the end of August, 2008, when he tried to catch up with another rider. Unfortunately, just as Bland started to speed up, his bike hit a small dip in the road, causing the bike to roll over.

By the time medical personnel arrived, Bland was in bad shape. The news source reports that he technically died on three separate occasions while being transported to the hospital, but miraculously survived his injuries. He was, however, in a coma for 87 days and still struggles with brain damage as a result of the crash.

Bland was not wearing a helmet at the time, a decision he now regrets. The accident turned Bland from a staunch anti-helmet rider to an activist pushing the state to enact a helmet law.

"Get the darn helmet. Heck with it, I'll give you one," Bland told the news source. "Get the helmet and wear it instead of being like me, ain't worth it at all."