Cycle Magazine Editor, Race Tuner Headed For Motorcycle Hall Of Fame
Chaparral Motorsports
|
May 12, 2011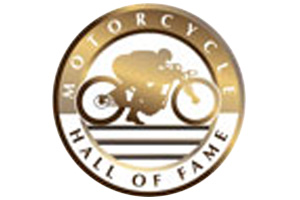 The Motorcycle Hall of Fame is pleased to announce the first member of the class of 2011: Phil Schilling, one of motorcycling's most accomplished journalists and an expert race tuner who set the early mark for Ducati's on-track success in America. Schilling, who led the editorial department of Cycle magazine for nearly 20 years, will be honored at the 2011 induction ceremony as part of the American Motorcyclist Association (AMA) Legends & Champions Weekend at the Red Rock Resort in Las Vegas, Nev., Nov. 18-20.

"Phil Schilling was many things in motorcycling, but above all he was a pillar of journalistic integrity and an industry pioneer in editorial innovation," said Jeffrey V. Heininger, chairman of the American Motorcycle Heritage Foundation, which raises money for the Hall of Fame. "We're honored to welcome him as the first member of the 2011 class of the Motorcycle Hall of Fame."

Schilling was teaching at the University of Wisconsin when Hall of Famer Cook Neilson asked him to become managing editor of Cycle. Schilling and Neilson developed Cycle into the gold standard of motorcycle periodicals in the 1970s. Neilson, inducted into the Hall of Fame in 2006, says Schilling's influence touched all those who worked there during Schilling's tenure.

"Phil Schilling joined Cycle magazine in 1970, and for 18 years -- nine as editor-in-chief -- served as our magazine's foundation and its conscience," Neilson said. "During that rich and extraordinary two-decade span, when Cycle grew to be the largest-circulation motorcycle magazine on the planet, Phil found time to teach young racers how to race, and young writers how to write. He provided the racers with wisdom, patience and fast equipment, and the writers with fluency and grace and perspective. Often the racers and the writers were the same people.

"To this day, Phil remains motor journalism's finest editor, and its finest writer," Neilson added. "I've known him now for more than 40 years. He's been my best friend through all of it. I know he's honored to join the Hall of Fame. All those whose lives Phil has touched -- riders, racers, writers, readers -- should feel honored too."

Schilling and Neilson were not just successful at the editor's desk. In 1977, they entered a Ducati in the Daytona 200 and gave Ducati its first AMA Superbike win in the United States.

"My reaction to my induction is one of amazement," Schilling said. "I never thought I would be considered for this type of honor. I feel like there are a lot of other people who are more deserving. While the Neilson and Schilling era of Cycle magazine is something I'm really proud of, I'm also very proud of the people we worked with and who became the next generation of Cycle magazine editors and continued to improve the publication."

Schilling is the first announced member of the Motorcycle Hall of Fame Class of 2011. The rest of the 2011 inductees will be announced in random order over the next few weeks.

The Class of 2011 will officially be inducted into the Motorcycle Hall of Fame on Nov. 18 as part of the AMA Legends & Champions Weekend. In addition to the induction ceremony, the weekend includes the 2011 Motorcycle Hall of Fame Concours d'Elegance on Saturday, Nov. 19, featuring some of the country's most impressive original and restored classic motorcycles. The AMA Racing Championship Banquet closes out the weekend on Sunday, Nov. 20, where AMA Racing amateur champions of all ages will be recognized for their 2011 accomplishments.

Tickets for the AMA Legends & Champions weekend are now available through this online registration form: http://events.r20.constantcontact.com/register/event?llr=vw9ldxbab&oeidk=a07e3rn4juk2e3f80c1. Tickets may be ordered over the phone by calling (800) 262-5646.

The AMA Legends & Champions Weekend also includes the final round of the GEICO AMA EnduroCross National Championship Series on Saturday evening, Nov. 19. EnduroCross tickets are available at www.orleansarena.com/event-calendar/endurocross or by phone at (702) 284-7777 or (888) 234-2334.

The AMA Legends & Champions Weekend will be held at the Las Vegas Red Rock Resort, a world-class spa, hotel and casino, featuring a range of entertainment, dining and family-friendly attractions. The facility's expansive ballrooms provide a stunning backdrop for the AMA Legends & Champions Weekend, which is certain to be memorable for the 2011 inductees, champions, families, friends and fans. Room reservations are available now at a special group rate by calling (866) 767-7773 and referencing group AMA or AMERICANMOTO. Online room reservations are available at RedRockLasVegas.com. For online reservations, use the promo code RCIMOTR.

More information about the Motorcycle Hall of Fame can be found at MotorcycleMuseum.org.