TTXGP Returns To West Coast Moto Jam
Chaparral Motorsports
|
May 11, 2011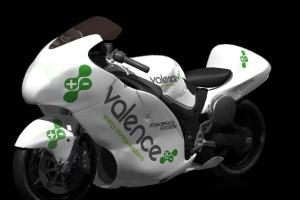 Around this time last year, the first-ever zero-carbon motorcycle race on U.S. soil was held at Infineon Raceway in Sonoma, California. The race kicked off the first season of the all-electric TTXGP North American Championship, which showed the world that electric bikes can be just as exciting to watch as their gas-powered counterparts.

This year, TTXGP is back again as part of the West Coast Moto Jam, which runs from May 11th through the 15th. The race-centric rally has all sorts of activities lined up for the first few days, with qualifying and a number of different races scheduled for the weekend.

Racing teams signed up for the event hope to show just how far the technology has come in the one year since the inaugural race. Now with some experience under their belt and some major technological advancements, it should make for an exciting day at the track.

"Our bikes this year will make last year's effort seem like a leisurely Sunday ride," said Lightning Motors team manager Richard Hatfield.

This year's race will also see a change in format. The Formula GP class will stick to the same rules that were used in last year's race, but the new Formula 75 division will restrict stored energy to 7.5kwH and weight to 440 pounds.