Honda Reveals 2012 Off-road ATVs
Chaparral Motorsports
|
May 6, 2011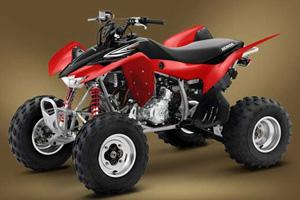 Honda has pulled back the curtain on its 2012 lineup of off-road ATVs and it looks like riders of all types will have something to look forward to this year.

"Over the years, riding enthusiasts have come to know, appreciate and trust the wide diversity of machines that Honda offers," said Honda Powersports Press Manager Bill Savino. "This extensive release of 2012 models serves as a perfect example of how we strive to meet the many needs of today's riding enthusiasts."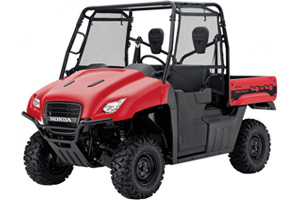 Those looking for utility ATVs will be happy to know that Honda is bringing back three of its top models for 2012, with the FourTrax Rancher Family and FourTrax Recon joining the Big Red MUV as the workhorses in Honda's stable. Riders that are more interested in performance will instead head toward the TRX400X and TRX90X, the latter of which Honda is positioning as a good choice for beginners.

In addition to the various vehicles the manufacturer plans to offer, Honda also promises a plethora of new official ATV accessories and add-ons that are sure to please those who already own a Honda product.

These models are all set to launch in July or August, so ATV fans should keep their eyes peeled for the official release date this summer.