Brammo Announces Six-Speed Electric Bikes
Chaparral Motorsports
|
May 5, 2011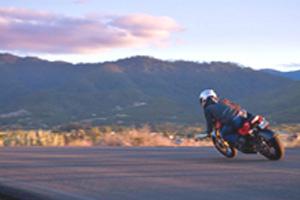 Electric motorcycle manufacturer Brammo has announced that it will be debuting a new lineup of bikes that have a six-speed transmission, a first in the industry.

While electric bikes are gaining in popularity due to their low emissions and fuel efficiency, many are hesitating to purchase because of a perceived weakness in performance. With no traditional transmission, the bikes can never really shift into a higher gear to get that extra boost of performance that mechanical models enjoy.

Yet Brammo has broken through with the new Integrated Electronic Transmission (IET), which was recently patented by their partner, SMRE Engineering. The company claims that the new technology allows the bikes to perform closer to a regular motorcycle.

"The IET is a mechatronic propulsion unit that emulates the feeling and performance of a traditional internal combustion engine, with a specially developed electric motor, clutch, and gear shift, that enables Brammo motorcycles to accelerate hard from the line up to a high top speed, something that is just not possible to achieve with a single ratio electric motorcycle," the company said in a statement.

The new lineup is slated to go on sale in 2012 and is expected to retail for north of $10,000, although that doesn't account for any federal or state tax credits for electric vehicles.