Honda Riders Struggle To Victory In Estoril
Chaparral Motorsports
|
May 4, 2011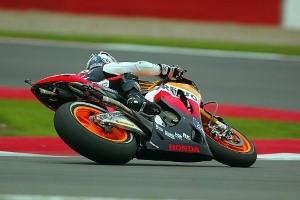 It was a great day for Repsol Honda at the Portuguese Grand Prix in Estoril, but it certainly wasn't an easy road for the MotoGP field as they battled injuries and mechanical mistakes all day.

Ben Spies has perhaps the most reason to complain, as his misfortune was not really his fault at all. One of the Yamaha rider's mechanics left a tool in the bike when it went on the track, which caused issues with Spies' braking. The rider toughed it out for a few laps, but eventually crashed around lap 13.

Spies wasn't the only rider with issues. Repsol Honda's Casey Stoner first had to contend with an ill-advised move by Marco Simoncelli that hurt Stoner's start. Then the rider appeared to have pinched a nerve in his back. Still, the rider was able to take third, just ahead of his teammate Andrea Dovizioso in fourth.

The third member of the Honda squad, Dani Pedrosa, was able to soldier through his issues on the way to victory. Pedrosa recently underwent surgery to correct an issue with his arm that was causing numbness. While Pedrosa admitted after the race that his arm was still hurting, it was no longer numb and he was able to control the bike properly. That allowed him to eventually pass Jorge Lorenzo on the 25th lap and win the race.