National Hare And Hound Race Cancelled Due To Permit Issues
Chaparral Motorsports
|
April 29, 2011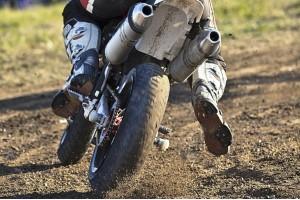 The American Motorcyclist Association (AMA) has announced that Round 7 of the National Hare and Hound Series, originally scheduled for next weekend, has been canceled.

Apparently, the group ran into some complications with a permit from the Nevada Bureau of Land Management (BLM), which has to approve all races in the state. The race, originally planned to be held in Nightingale, Nevada, on May 8th, now looks like it will have to be rescheduled for another time, although the AMA has not made an official announcement on that yet.

The race promoter told Cycle News that the BLM has a number of concerns that will likely mean a delay in getting the permit. The application for the permit raises several issues with the bureau, chief among them is the prospect of disrupting migratory bird habitats. Race organizers and the BLM will likely have to undertake a survey to determine a route that will not upset nesting grounds. The promoter went on to tell the news source that he believes a permit will eventually be granted, just not in time for the race to proceed as scheduled.

The next race in the series is now scheduled for May 21st and will be held in Jericho, Utah.