Five UTV Essentials - You Can Take It With You
Chaparral Motorsports
|
April 29, 2011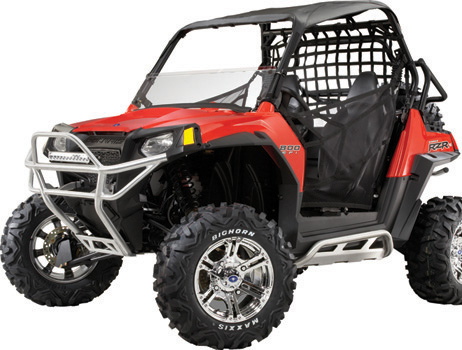 If something happens when you're out driving your utility vehicle, you should be prepared. Of course, you can't predict what might happen on your ride. From flat tires to crazy dust storms to engine breakdowns, if something can go wrong, it just might. Unlike a dirt bike, your UTV gives you plenty of room to carry a number of essential items that can help you return to base camp safely.


But what is "essential?" That may depend on where you're riding. Rocky trails or muddy bogs? Deep woods or desert terrain? The list can also change depending on when you're riding - spring, summer, winter, fall. But look, we're talking about absolute
must-have essential items that should find a home on your UTV no matter where or when you ride. Add to the list as you like, but make sure you pack along these five items on your next UTV ride, and the next one, and the next one. Combined, these trip-savers will cost you less than $120.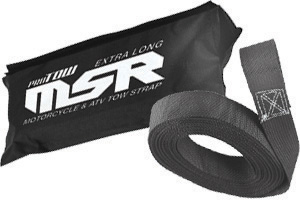 [mageProductLink sku="334-0001" title=""] Tow Strap[/mageProductLink]

A tow strap fits easily in the UTV's glove box; it costs less than a tank of gas, and it will save you time, money and headaches. Plus, it could turn you into a hero when you come across a disabled utility vehicle out on the trail. This MSR Tow Strap measures 15-feet long, and is rated to tow 1,500 pounds - that's as much as a Polaris Ranger Crew Cab, and more than enough to tow home a 1,200-pound Yamaha Rhino. The heavy-duty nylon strap has sewn loops at each end for securing to tow hooks or looping around a sturdy frame tube. It comes with a handy carrying bag, too.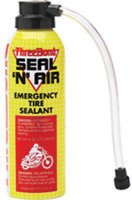 [mageProductLink sku="353-0407" title=""] Emergency Tire Sealant[/mageProductLink]

This stuff is going to get you back to camp, that's it. And for less than 10 bucks, that's pretty darn good. The Three Bond Seal N Air product fills a punctured tire with a foaming latex-like fluid that will find and seal a puncture hole. It also supplies the air necessary to pressure the tire, just watch that you don't over-inflate the low-pressure tire. This repair is not permanent, and it will not work on sidewall holes or large gashes. But because it provides a quick fix that can get you back home, it's essential.




[mageProductLink sku="334-0011" title=""] Goggle Lens Cleaner and Anti-Fog[/mageProductLink]

Where we ride most often, it's cold in the morning, and will most likely get hot, dry and dusty later in the day. These conditions can interfere with clear vision through goggles. Spraying on the Fog Off treatment reduces fogging goggle lenses. And the included cloth makes this a great way to clean goggles throughout the day. You can't clean dusty goggles with a dusty shirt. The small 30ml bottle is easy to store and carry along for any ride.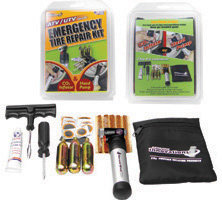 [mageProductLink sku="307-0620" title=""] Tire Repair Kit[/mageProductLink]

Another essential that will fit in your UTV's glove box, the Tire Repair and Inflation Kit from Genuine Innovations will repair more significant tire damage that leaves you otherwise stranded. The kit includes a number of tire plugs and the plug installation tool needed to repair tubeless tires. It also includes several CO2 cartridges and a small tool that plugs onto the tire's air valve. The kit even includes inner-tube repair kits so you can save a flat-tired mountain biker on the trail. It all stores neatly in a small zippered pouch.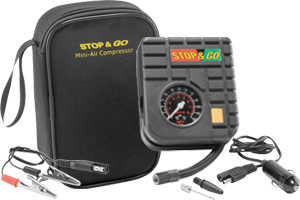 [mageProductLink sku="315-2017" title=""]Portable Air Compressor[/mageProductLink]

This is the largest tool on our list of UTV essentials, but it's still tiny and will likely be the tool you'll use the most. The Stop and Go Mini Air Compressor plugs into your UTV's 12V outlet or can be connected directly to the battery, and features a nearly six-foot long cord. It will quickly re-inflate a low UTV tire, and can also be used to inflate portable air mattresses when camping. The LED-lighted display is handy at night, too.