Motorcycle Fatalities Decline In 2010
Chaparral Motorsports
|
April 22, 2011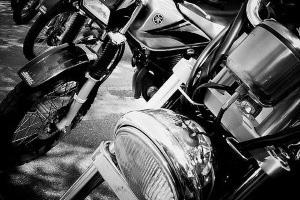 Motorcycle fatalities declined 2 percent in 2010, giving riders hope that bike safety is improving after years of trouble.

For eleven straight years, fatalities increased annually as local, state and federal governments attempted to curb the rate of motorcycle deaths and accidents. Then in 2009, there was a massive 16 percent decline in deaths. While 2010's 2 percent decrease is nowhere near as dramatic, it is an encouraging sign, reports the Governors Highway Safety Association (GHSA). The GHSA is a nonprofit organization comprised of official highway safety offices across the country.

The next step is to identify the reasons behind the data. According to Ed Moreland, the American Motorcycle Association's senior vice president of government relations, no comprehensive study on motorcycle crash test data has been undertaken at a national level since 1980. That study prompted a wave of changes in state and federal legislature to keep riders safer. Yet Moreland says driving has changed tremendously since that time, prompting the need for a more modern analysis.

"We are encouraged by the further decline in rider fatalities," said Moreland. "But without hard data to support the reasons behind the decline, it is difficult to speculate on the reasons."

One point that will likely be closely examined is the use of motorcycle helmets. Laws regarding helmet usage differ from state to state, and a few are even repealing the laws that they once had.