A123 To Supply Mavizen, TTXGP
Chaparral Motorsports
|
April 22, 2011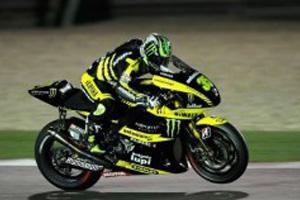 The electric motorcycle scene is growing at a rapid pace, and there are even racing series now designed exclusively for electric bikes.

While the technology is moving forward quickly, it may have just taken a giant leap forward. A123 Systems, a major manufacturer of lithium ion batteries, has announced that it will be supplying British electric motorcycle company Mavizen with the latest advancement - lithium ion nanophosphate AMP20 prismatic pouch cells.

All electric vehicles need a battery, but securing these parts on a mass scale can be tricky. The vast majority of EV manufacturers turn to China for their batteries, according to Wired. A123 Systems, located in Massachusetts, represents a major step-up for the industry.

While Mavizen will use the parts in the vehicles, the good news for racing fans is that TTXGP, the all-electric racing series, already has a deal in place with Mavizen. That means the race bikes will also be using the advanced technology, which should lead to a stronger quality of competition.

"This is great for Mavizen, but more importantly it's great for our sport because we've got a tier-one supplier committed to our sport," said Azhar Hussein, founder of both Mavizen and TTXGP.