2011 AMA Racing Dirt Track Holeshot Series Gives Racers Jump On National Titles
Chaparral Motorsports
|
April 21, 2011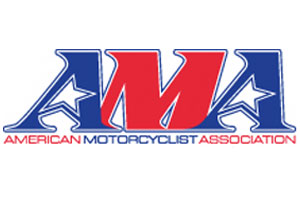 AMA racers who are focused on winning an AMA National No. 1 plate this July 25-31 at the AMA Racing Dirt Track Grand Championships in Du Quoin, Ill., can start their title chase early.

The AMA Dirt Track Grand Championship Holeshot Series awards bonus points for national championships to be decided in Du Quoin. Riders who compete in all races in their class at one of the Holeshot Series events will earn five bonus points toward that class' national title.

"The AMA Racing Dirt Track Holeshot Series is a great way to get in shape for the Grand Championships later this summer, as well as size up the competition you'll face in Du Quoin," said AMA Racing Director Joe Bromley. "Plus, racers can jumpstart their title campaign. I've been attending the AMA Racing Dirt Track Grand Championships for decades and have seen many titles decided by a few points. We encourage all riders to get out there and earn their bonus points. That extra edge may make all the difference."

The AMA Racing Dirt Track Holeshot Series kicks off May 14-15 at the Oakland Valley Speedway in Cuddlebackville, N.Y. It then travels to Neoga, Ill., for a Central Illinois MC event on May 28-29. That same weekend, West Coast racers can earn their points at a Mt. St. Helens MC race in Castle Rock, Wash. Then, on June 11-12, the Sioux Valley Cycle Club will host a round in Sioux Falls, S.D.

"For the last 60 years at the Central Illinois Motorcycle Club, Memorial Day Weekend has meant one thing, flat track races," said the club's Brian Hopper. "By adding the AMA Racing Dirt Track Holeshot Series, we found the missing ingredient in our kick off to summer. Take one valley, add a natural terrain TT track, throw in a bar-banging short track, mix it up with some AMA Racing Dirt Track Grand Championship bonus points, then top it off with the fastest amateurs in the Midwest and you have the perfect combination to ring in an all-American holiday."

Added Denise Reiss from Oakland Valley Speedway: "Oakland Valley Speedway is excited to be teaming up with AMA this year to bring an AMA Racing Dirt Track Holeshot Series into the Northeast Region. We are hoping that this will help with the growth of the sport, while providing a great facility for all riders."

To count toward a racer's Grand Championship point total, bonus points must be earned in the same class contested at the Grand Championships, where amateur riders can compete in up to four classes and youth riders can compete in up to three. A racer who competes in all of the races for his or her class at a Holeshot Series event will earn 5 bonus points toward that class championship regardless of finishing order.

The AMA Dirt Track Grand Championships is the premier amateur dirt-track racing event in the country. The week of racing features competition in all four dirt-track disciplines -- short track, TT, the half-mile and the mile -- and crowns national champions based on their accumulated points from each individual event. Racers from around the country will converge on Du Quoin, Ill., this summer to battle for national championship honors, as well as the AMA Dirt Track Horizon Award, which honors the amateur racer poised to make a statement on the pro level.

Event and series details can be found in the Racing section of AmericanMotorcyclist.com.