Polaris Acquires Indian, Plans To Revitalize Classic Brand
Chaparral Motorsports
|
April 20, 2011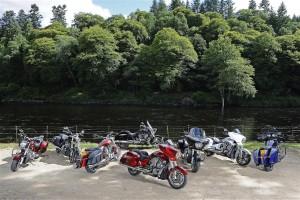 ATV and motorcycle manufacturer Polaris has announced that it has acquired the Indian brand of motorcycles, positioning the company to take a greater share of the popular cruiser bike segment in America.

Indian was the first American motorcycle manufacturer, although the original company went out of business in 1953. In 2006, the brand was restarted by a group of investors from England, focusing on making limited-edition revivals of vintage Indian models.

Now, the brand appears primed to expand across the country, as Polaris says Indian will operate as an autonomous business unit, completely separate from Polaris' Victory lineup. The company has not yet made any official announcements regarding which models could be due for a revival, but it's a safe bet that mass production of cruiser motorcycles bearing the Indian name isn't too far down the road.

"We are excited to be part of the revitalization of a quintessentially American brand," said Scott Wine, CEO of Polaris Industries Inc. "Indian built America's first motorcycle. With our technology and vision, we are confident we will deliver the classic Indian motorcycle, enhanced by the quality and performance for which Polaris and Victory are known."