AMA Get Out And Ride For A Cause! Week Highlights The Generosity Of Motorcyclists
Chaparral Motorsports
|
April 19, 2011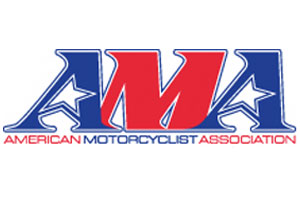 Week three of the American Motorcyclist Association's (AMA) Get Out And Ride! Month celebration focuses on the enduring philanthropy of motorcyclists. During AMA Get Out And Ride For A Cause! Week, April 18-24, the AMA will spotlight the generosity of riders who give of their time, energy and talents to benefit the motorcycling community and support worthy community causes.

"Motorcyclists have a long-standing reputation as champions of charitable causes," said AMA President and CEO Rob Dingman. "For many riders, their involvement with and support of these organizations is a fundamental part of their riding lifestyle."

As such, the charities they support are as individual as the riders themselves.

"My main cause is for the WNY Foodbank Run!" wrote Bill Werner of Depew, N.Y., on the AMA Facebook page.

"I'm a Patriot Guard Rider, and I try to support as many Veteran's Causes as possible," wrote Chris Bailey.

Barbara Kachel Swartz rides for the Red Cross Ride For Red.

And Daren Marshall wrote just three words that motorcyclists everywhere recognize: "Ride for Kids," the national program that raises funds for childhood brain tumor research and supports the families who struggle with the disease.

In addition to participation in a wide range of organized charity rides, many motorcyclists support events that directly benefit motorcycling. Every July, tens of thousands of motorcyclists converge on the Mid-Ohio Sports Car Course in Lexington, Ohio for AMA Vintage Motorcycle Days -- a weekend celebration that includes vintage racing, seminars and the largest motorcycle swap meet in North America. All proceeds from the popular event benefit the non-profit Motorcycle Hall of Fame Museum located on the AMA campus in Pickerington, Ohio.

AMA Get Out And Ride For A Cause! Week is one of four weekly themes highlighted throughout April during AMA Get Out And Ride! Month. The virtual campaign spotlights AMA members and motorcyclists everywhere doing what they love to do: ride!

Many are also submitting stories, photos and videos, with a weekly winner selected for the best submission. The prize for the best story for AMA Get Out And Ride For A Cause! Week is a certificate good for a set of new on- or off-road Dunlop tires.

Watch for daily updates on AmericanMotorcyclist.com > Riding > GetOutAndRide, a dedicated AMA Get Out And Ride! Facebook page and a Twitter feed, @GetOutNRide.