Harley Partners With Wisconsin For Unique License Plates
Chaparral Motorsports
|
April 15, 2011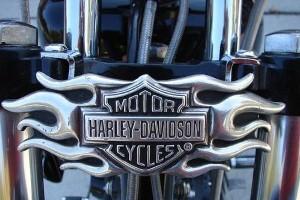 Harley-Davidson and the state of Wisconsin have a long history, as the company was founded in Milwaukee and is still located there to this day. Thus, it should come as no surprise to riders that the state is teaming up with the famous brand to offer special Harley license plates for both bikes and cars.

On top of the normal fees for registering a vehicle, drivers will have to pay a $15 issuance fee and a $25 donation, which will directly benefit motorcycle safety programs, such as training courses. Of course, they must also be a resident of Wisconsin.

"Rider safety is critically important to all of us at Harley-Davidson," said Matt Levatich, Chief Operating Officer and President, Harley-Davidson Motor Company. "We are pleased to partner with the State and help increase awareness and support for motorcycle safety programs that further enhance rider safety and driver awareness in Wisconsin."

The plates have "Wisconsin" labeled across the top and the Harley Davidson logo on the left. The driver's normal license plate number is displayed with an "HD" at the end. On the bottom, "Share the Road" is included to emphasize the safety aspect of the plates.

As of now, Wisconsin is the first and only state to offer the plates, but there's always the possibility that they could end up becoming available in other states as well.