MotoGP Announces Deal With New Austin, Texas, Track
Chaparral Motorsports
|
April 14, 2011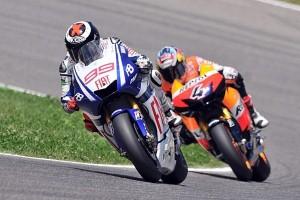 MotoGP has announced that they will be coming to Austin, Texas, signing a deal that ensures there will be a Grand Prix in the Lone Star State from 2013 through 2023.

The new Circuit of the Americas track in Austin will play host to the popular worldwide racing series, starting with the 2013 season. The track recently inked an agreement with F1 as well, making it the first location in the U.S. to hold races for the top competitions in both cars and bikes.

"For me this is a dream come true, that the FIM MotoGP World Championship will be in my home state of Texas," said Kevin Schwantz, manager of the company that owns the track. "I am such a believer in the sport and know how popular motorcycling is in Texas. I am sure that this will be a resounding long-term success."

While the news is surely good for American MotoGP fans, it may not be welcome for the owners of Indianapolis Motor Speedway. Mazda Raceway Laguna Seca in California is signed with MotoGP through 2014, meaning there will be at least two U.S. MotoGP events for 2013 and 2014. However, Indianapolis' contract is up after this year. Attendance at the Indianapolis Grand Prix has waned over the past few seasons, and riders have commented on the poor condition of the surface, leading some to speculate that the track may have just been unofficially replaced.