Ducati's New Bike Is A Safety "Monster"
Chaparral Motorsports
|
April 14, 2011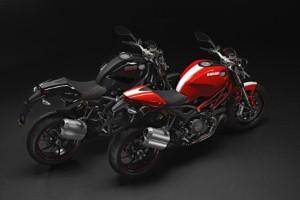 The new Ducati Monster 1100 EVO has hit showrooms, and despite the raw power that this bike produces, it's actual strength lies in an unexpected area - safety.

Sporting Ducati's new Safety Pack, the 2012 version of the Monster features traction control and anti-lock brakes (ABS) as standard features. That might not sound like a big deal to those coming from the automobile world, but ABS is actually something of a rarity for motorcycles. Some bikes do have them, but they typically cost a pretty penny.

That's not to say the Monster 1100 EVO is cheap by any means - it retails for nearly $12,000. Yet that's more affordable than many other bikes with ABS, the Wall Street Journal points out.

Fortunately, the safety features don't hold the model back from being one powerful sport bike. Ducati has managed to squeeze out five more horsepower on the new model compared to the 2011 version, giving it an even 100. Ultimate Motorcycling reports that the bike is light on its feet and pretty forgiving heading into turns, making for a fun ride.

Riders who want a little bit less power can instead opt for the Monster 796 or 696 models. However, these bikes do not feature the Safety Pack or the redesigned exhaust system that the 1100 EVO sports.