Zero CEO Steps Down
Chaparral Motorsports
|
April 7, 2011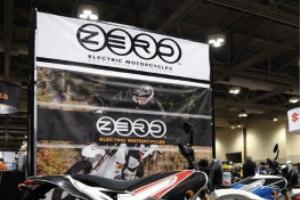 Zero Motorcycles has garnered international attention for being one of the frontrunners in the electric motorcycle market, and the company has gone from a small niche manufacturer to possibly the biggest name in the e-bike industry in just a short time.

Now, fresh off of introducing a major product revamp of their four main models, the company has announced that CEO Gene Banman will be stepping down from his day-to-day duties in the company and transition to a role on Zero's board of directors.

"It's been a tremendous experience, getting Zero Motorcycles to this point," said Banman. "I feel proud of the enormous progress we have made and of the excellent management team we have put in place that will take the company to the next level."

Banman originally joined the company in 2007 as Chief Operating Officer (COO) and was just the ninth employee that the company had. Within two months, he had been appointed CEO. The current COO, Karl Wharton, who joined the company in February, will be taking over Banman's duties for the time being.

This is the second major employee to leave Zero Motorcycles this year. Earlier, founder of the company Neal Saiki left to pursue other interests.