Off-road Goggles Capture All The Action In HD
Chaparral Motorsports
|
April 7, 2011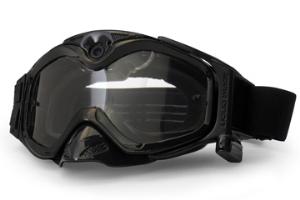 For years, off-road motorcyclists who loved to explore would only be able to remember their most epic rides in their memories. Now, with many motorcycle accessories incorporating camera technology, it's possible to capture these moments forever.

Many of these accessories attach to motorcycle helmets or the handlebars, and some of them can be a bit cumbersome to use. The Liquid Image Impact Series HD 720p goggles are perhaps one of the better ideas yet on this front. The beautiful HD camera is embedded directly into the frame of the lens, so the video will show exactly what the rider saw. There's also no need to worry about crashing and damaging the attachment - as long as the goggles are safe, so is the camera.

The camera utilizes a 136-degree wide-angle lens to capture all the action, and films at 30 frames per second with audio in crisp and clear 720p. Included with the goggles are a rechargeable battery good for up to 2 hours of footage and a 4 GB Micro SD card that can be inserted into the goggles, although it supports up to 32 GB.

Beyond that, these are also solid goggles that provide all the protection riders have come to expect. They can be customized for dual- or single-vented lenses, protect against UV rays and are also fog-resistant.