Motorcycle Helmet Law Likely To Be Repealed In Michigan
Chaparral Motorsports
|
April 6, 2011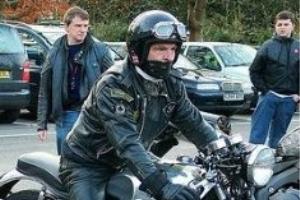 An attempt to repeal Michigan's 42-year-old motorcycle helmet law appears to be on its way to approval, as it's expected to meet little opposition in the state legislature.

There are currently two bills up for consideration right now, one in the House and one in the Senate, according to the Detroit News. The House proposal allows riders to skip the helmet if they have $20,000 in medical coverage, while the Senate bill asks that they pass a motorcycle safety course.

A recent survey released by AAA Michigan found that 84 percent of respondents wanted the law to stay in effect. However, the decision ultimately rests with the legislators, and eventually the governor. In 2006 and 2008, similar bills were able to pass both the House and Senate, but they were vetoed by the state's governor. Yet now that Republicans have taken a majority of seats in the legislature and installed a new governor, there appears to be little standing in the way of the repeal.

Still, there is likely to be some opposition to both bills, as some see it as leading to higher medical costs.

"It's just radically unbelievable that we would be even considering repealing the helmet law," Dan Petterson, CEO of a motorcycle safety group, told the news source. "No. 1, more motorcyclists will die. No. 2, more motorcyclists will be severely injured. No. 3, it will cost all of us - according to the Michigan Office of Highway Safety Planning - $129 million a year in medical costs."