Shift's Street Division To Close
Chaparral Motorsports
|
April 1, 2011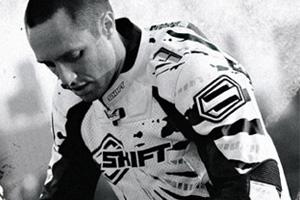 It appears that a popular manufacturer of motorcycle apparel may be shutting down one of its major divisions, after giving the motorcycle community little to no warning that it was in any kind of economic trouble.

Shift Racing, which is owned by Fox Racing, was created in 1997 in order to tap into the burgeoning market for various types of motorcycle apparel. In 2006, the company launched its Street Division, designed to appeal to riders who preferred street bikes over any type of racer.

It now seems as if the Street Division will be no more, in a surprise move that has left many devoted fans stunned. Details are scarce at the moment, but Shift's Media Relations Manager, Brian Horton, did confirm the announcement to Ultimate Motorcycling.

Shift's street lineup was one of the better-known brands on the market for riders, which is why the news has somewhat surprised the motorcycle community. According to AllAboutBikes, the Street Division has a number of endorsements and sponsorships in some major racing series, most notably AMA Daytona Sportbike's Josh Herrin. The news provider reports that the company will honor the agreements to sponsor riders through the end of the season.

However, production has apparently already ceased on the street products. Shift will continue to market motorcycle apparel under its motocross arm.