"Kids Just Want To Ride" Amendment Introduced In Senate
Chaparral Motorsports
|
April 1, 2011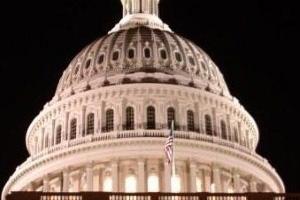 The motorsports community has gotten one step closer to their goal of overturning an overly restrictive law that would prevent the use of lead-based components in children's products.

The initial intent behind 2008's Consumer Product Safety Improvement Act (CPSIA) is admirable: stop lead from getting into the hands of children. Unfortunately, senators and representatives who voted for the legislation didn't realize that doing so would effectively ban all youth motorized vehicles, such as ATVs and small motorcycles. These products represent no threat to the children, yet are included in the act due to what is essentially a technicality.

Since learning of this, the motorcycle and ATV communities have sought to introduce "Kids Just Want To Ride" legislation, which would essentially add an amendment to the original law that would allow the use of lead in these types of products. The bill has already found support in the House, but now the Senate has introduced a similar measure. Sen. Amy Klobuchar (D-Minn.) introduced the measure, which essentially uses much of the same language in the House bill. It's possible the two proposals could eventually be combined and expedite the whole process.

Enforcement of the original law isn't due to go into effect until 2012, so the products can still be sold for the time being. However, they'll be pulled from the shelves if an agreement can't be passed in time.