Stewart Addresses Impersonation Charges
Chaparral Motorsports
|
March 31, 2011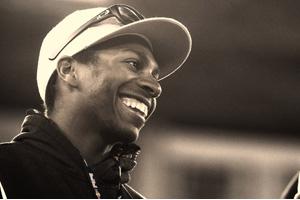 AMA Supercross star James Stewart was recently placed under arrest for impersonating a police officer, leaving his fans in doubt of whether he would be seen on race day this weekend. After a few days of silence, the Stewart camp has finally issued a response to the situation.

The joint statement from Stewart and his team, San Manuel Yamaha, briefly addresses the events that unfolded, but doesn't give any possible reason for why Stewart impersonated a cop. According to police reports, Stewart was driving with a friend when he used a set of illegal police lights to replicate a siren. The car that he pulled over actually contained three off-duty police officers, who identified themselves to Stewart. The racing star then allegedly sped off, but was caught a few miles later.

"Thanks to all that are standing by me," Stewart said in a statement. "I hope to resolve this incident quickly and show people that I am someone that upholds the law and someone they can respect as a competitor and as a person." San Manuel Yamaha went on to say that the rider was sorry for his actions.

Stewart is free to race this weekend and has confirmed that he will be at Arlington. The rider is currently fourth in the overall point standings.