Polaris RANGER RZRs Continue To Dominate WORCS
Chaparral Motorsports
|
March 31, 2011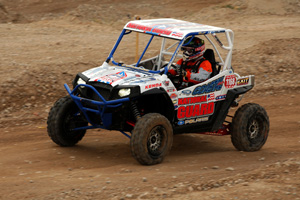 The Crazy Horse GP WORCS race, in Lake Havasu City, AZ, saw Polaris RANGER RZRs dominate with clean sweeps of the top three spots in the Side-by-Side 1 and 2 classes.


National Guard Polaris Coastal DragonFire Yokley Racing Team Driver William Yokley finished sixth in the Side by Side 1 Class, and National Guard Polaris Coastal Yokley Racing Team Driver Scott Kiger finished third in the same class.


"We are thrilled to see RANGER RZRs, especially the new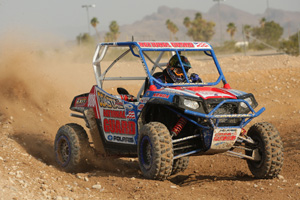 RANGER RZR XP 900, on top in the Side-by-Side classes," said Donna Beadle, Polaris Race Team Manager. "We congratulate Yokley and Kiger on their great runs and look forward to the continued
success of RANGER RZRs in this series."

Yokley continues to lead the WORCS season points in the Side-by-Side 1 class and Scott Kiger is in striking distance, in fifth. The Team will be back in action at the GNCC race, in Union, South Carolina, on April 9.