Georgia Bikers Ride On Washington To Protest Checkpoints
Chaparral Motorsports
|
March 31, 2011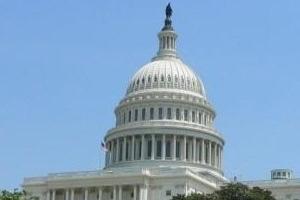 A group of bikers from Georgia took their grievance with a federal grant designed to fund motorcycle-only checkpoints all the way to Washington D.C., organizing a rally for bikers' rights.

The checkpoints are set up on major interstates in Georgia and supported by a grant from the National Highway Traffic Safety Administration (NHTSA), according to the Milwaukee Journal-Sentinel. Essentially, police officers will be stopping any biker that they see and ensuring that they have the proper motorcycle helmet, tires and license. The NHTSA says the checkpoints are there to reduce the high rate of motorcycle fatalities, but bikers say their rights are being infringed upon because the checkpoints only target motorcycles.

Georgia is the first and only state so far to have the checkpoints federally funded, although New York has attempted them on a trial basis in the past. If the program is successful, it could potentially expand to other states.

Nearly 400 riders reportedly showed up for the protest, which was held outside the Capitol Building. The rally lasted nearly two hours and featured 10 speakers.

Fortunately, the bikers aren't being ignored by legislators. Some Congressmen have already jumped on board with the cause, including Wisconsin Rep. Tom Petri.

"Nobody is suggesting pulling cars off the road for unscheduled inspections," he said in a statement, "so why are motorcycle riders being harassed?"