Florida Policemen To Compete In Motorcycle "Rodeo"
Chaparral Motorsports
|
March 31, 2011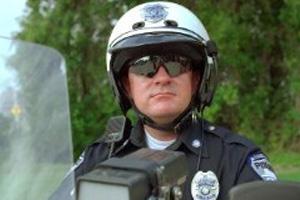 The motorcycle community is large and diverse, so when it comes together for a good cause, the result is usually outstanding. If early signs are any indication, that seems to be exactly how the South East Police Motorcycle Rodeo charity benefit will go.

This annual charity event calls upon the best in Florida's police forces to compete for the title of "Mr. Rodeo" on a specially-built course designed to challenge their skills on a bike. Throughout the week, certified police instructors will teach registered participants about some of the advanced motorcycle techniques that police use on a daily basis.

Proceeds from the event go toward benefiting the MDA (Muscular Dystrophy Association) and C.O.P.S. (Concerns of Police Survivors), a charity that provides for the families of officers killed in the line of duty.

"This is a fantastic family event for the local community and the participating law enforcement officers," said Don Solinger, President of the South East Police Motorcycle Rodeo. "A committee of motorcycle officers has designed a course that is not only difficult, but fun. This year's event will challenge the participants to be safer while performing these tasks and give us the opportunity to raise funds for a great cause."

The event takes place April 9th and is expected to attract police from around Florida and the surrounding area.