Chip Yates To Enter Electric Bike In Pikes Peak International Hill Climb
Chaparral Motorsports
|
March 31, 2011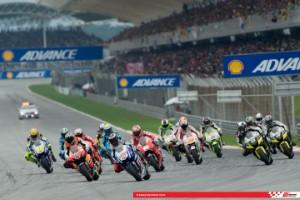 Electric motorcycle engineer Chip Yates will be displaying his bike's serious power credentials at the 89th annual Pikes Peak International Hill Climb (PPIHC), currently set for the weekend of June 24th.

Yates' electric motorcycle is pretty famous at this point, as the engineer/racer has been able to demonstrate the potential of e-bike technology. It seemed like a publicity stunt when Yates withdrew from an all-electric racing series to compete against gas-powered bikes earlier this year, but the rider and designer was able to put together back-to-back podium finishes, proving that electric bikes could hang with serious racing contenders.

Now, Yates will be taking his electric superbike to one of the most anticipated motorsports events of the year in PPIHC. Vehicles of all types compete in the event, which stretches nearly 12.5 miles and contains 156 turns in all.

Yates and his team will be making extensive modifications to the bike in order to compete, but the engineer says he likes his chances against his gas-powered competition.

"Two key benefits of our electric power train will really help me climb from 9,390 feet all the way up to the 14,110 foot summit," he said. "First, our superbike makes 240 horsepower at sea level and 240 horsepower at 14,110 feet. We do not suffer any power loss due to elevation, while gasoline-powered vehicles will lose around 30 percent of their power at the top. Secondly, our 365 ft/lbs of torque is available from 0 rpm as soon as I open the throttle - with few straight sections, we don't have to wait for revs to build up in order to blast off the course's 156 turns and tight corners."