Custom Seats Provide Comfort And Style
Chaparral Motorsports
|
March 30, 2011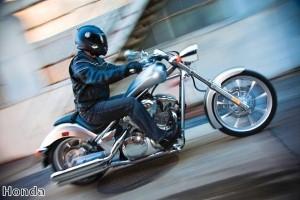 Cruiser bikes are a popular segment of the street bike market, and drivers who purchase these vehicles typically like to show off their ride on longer journeys. These road trips can be made more comfortable with the purchase of select motorcycle accessories, and perhaps none make a difference more than a nice custom seat.

C&C Motorcycle Seats recently released a new line of seats specifically made for Honda's cruiser bikes, including the Fury, VTX1300 and VTX1800. Not only do these seats look good on any bike, but they also provide some extra comfort for riders who hit the road often.

According to Ultimate Motorcycling, there are a variety of options available with these custom seats. Riders can choose between solo or double models for those who frequently bring a partner along. Solo seats are available in either the standard or low-ride style, while the doubles come in FastBack, SportTour or Squareback.

The fit is just one aspect of the custom seat purchase, however. Riders will also be allowed to select the styling for the seat. Perhaps you want to pay a little extra in order to get a really exotic material like alligator or ostrich skin. Or maybe you have a custom logo you want embroidered into the seat. Pretty much anything is possible, which is good for riders looking to make their ride unique.