Attempt To Repeal Motorcycle Helmet Law In Michigan Finds Little Support
Chaparral Motorsports
|
March 30, 2011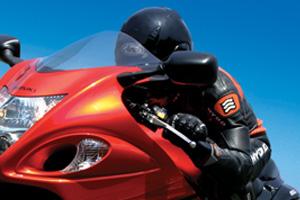 A recent poll has found that the majority of voters in Michigan oppose a proposed repeal of the state's decades-old motorcycle helmet law, despite repeated attempts to pass the measure through.

The survey, conducted by the Marketing Research Group. at the behest of AAA Michigan, spoke to more than 600 voters who considered themselves "likely" to visit the polls on election day. Of that number, 84 percent said that the state should not repeal the helmet law, with just 16 percent in favor of repeal.

Despite the support for the law to stay in affect, AAA Michigan director Jack Peet told United Press International that state legislators attempt to repeal it every year. This year, two bills are currently up for deliberation. One bill, currently being discussed in the state senate, would allow riders over 21 to skip the helmet if they pass a safety course or have had their motorcycle endorsement for two years. The second bill, in the Michigan House, allows riders to leave their motorcycle helmet on the shelf if they're backed by a $20,000 insurance policy.

"We strongly oppose both bills," Peet told the news source. "Twenty-thousand dollars in medical coverage would barely touch the amount of medical costs resulting from these types of motorcycle accidents. These proposals will result in increased motorcycle fatalities and injuries, and higher costs for all motorists."

Attempts to get rid of the law have failed in the past, as the mandatory motorcycle helmet requirement in Michigan has been around for more than 40 years.