AMA Star James Stewart Arrested For Impersonating A Police Officer
Chaparral Motorsports
|
March 30, 2011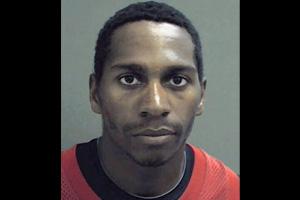 It's been a tough season for Team San Manuel Yamaha rider James Stewart, but things could be about to get a whole lot worse. The two-time AMA Supercross champion was reportedly arrested yesterday near his home town in Florida on charges of impersonating a police officer.

Stewart was reportedly driving in his pickup truck with passenger Quinalt Jehrrod when he turned on a pair of red-and-blue lights made to mimic a police officer's siren. Stewart attempted to pull over a car, then approached the vehicle. Unfortunately for Stewart, the car contained three off-duty police officers, who identified themselves to the racing star. At that point, Stewart ran back to his car and attempted to flee.

Police eventually caught up with the rider. Jehrrod was arrested on charges of evidence tampering, as he reportedly tried to hide the police lights in his luggage. Both men posted bail and were taken away by their families.

Stewart's racing season hasn't been faring much better than his personal life, as he has had a rough two months. After jumping out to an early lead in the points standings, Stewart suffered several serious crashes throughout February and March, and hasn't won a race since the first week in February. It's unknown how the arrest will affect his status for the upcoming races.