Mississippi Adds ATV Helmet Law, While North Carolina Repeals
Chaparral Motorsports
|
March 24, 2011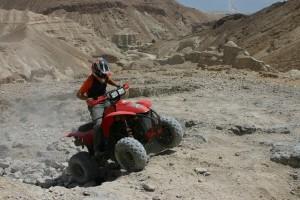 Two states have recently made some movement on ATV helmet legislation, although they headed in opposite directions.


Mississippi, which previously had no ATV helmet laws of any kind, passed a bill that would make helmets mandatory for any riders under 16 who are on public property. They'll also have to pass a safety course before being allowed to ride. The bill was pushed by doctors working at local hospitals, who saw children coming in with severe yet preventable injuries from ATV accidents.


Safety advocates say that the youth bill is only the first step in what they hope to accomplish in the state. Many states have expanded the bill to private lands and adults as well.


Meanwhile, North Carolina repealed portions of a previous bill that made ATV helmets and eye protection mandatory for all riders on both public and private lands. Now, riders over 18 can remove the helmet and eye protection when on private property. Helmets are still mandatory for all riders under 18, although those who are at least 16 can go without if they're on a beach.


According to WRAL, Senator Eric Moore argued to repeal the bill over concern about individual property rights.