Honda's Main Motorcycle Factory To Reopen March 28th
Chaparral Motorsports
|
March 24, 2011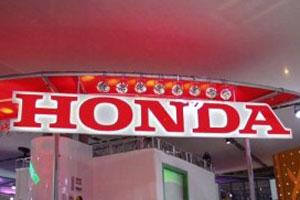 Honda has provided an update on the many factories in Japan that were affected by the recent earthquake, announcing that production at the main facility will resume within the next few days.

The first official announcement on the matter suspended production at all facilities through March 27th, at which point the status would be assessed. The manufacturer says that the Kumamoto plant will now resume production come March 28th. The Saitama and Suzuka factories, however, are to remain closed at least through April 3rd, when Honda will make a decision whether to resume or continue suspension of production.

Kumamoto is the main factory for motorcycle production in Honda's empire. Models such as the CBR600RR, VFR1200F and CB1100 are all made at the facility, in addition to several other Honda products like power generators.

Meanwhile, the company also announced that repairs to the equipment at the Tochigi facility, which was the most adversely affected by the quake, are nearly complete.

Finally, Honda has decided to make a special website available via the Red Cross, where wellwishers will be able to donate to the relief efforts. The site was previously only opened to Honda dealerships in the U.S. Every dollar contributed via the program will be matched by Honda's U.S. subsidiaries.

"We are humbled and deeply appreciative of the concern shown for our Japanese associates, their families, and all those affected by the March 11 earthquake and tsunami," assistant vice president of community relations Stephan Morikawa said in a statement.