AMA Pro Racing Announces Details Of Assessed Penalties And Fine
Chaparral Motorsports
|
March 21, 2011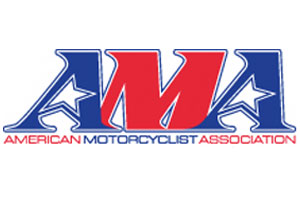 AMA Pro Racing announced today that penalties and an accompanying fine have been assessed against Josh Herrin and Graves Motorsports, respectively, as the result of actions during the March 12 Daytona 200, specifically those related to the rider's last-lap approach to start/finish. As per the AMA Pro Road Racing 2011 Rule Book, rules A1.1, A2.1, A2.3.p, and A2.3.u, the details of the penalties and fine are as follows:

• Rider penalty: One-event suspension, to be applied at Infineon Raceway Round 2, May 13-15
• Rider penalty: Season-long probation, in effect through December 31, 2011, the violation of which shall result in further and more-serious penalties
• Team penalty: $7,500 fine, the entire proceeds of which will be applied to the purchase of additional Airfence

Both rider and team were notified of the above details in advance of this release, and the penalties do not prevent them from taking part in the May 2-3 official AMA Pro test at Miller Motorsports Park.

AMA Pro Racing thanks all involved parties for their patience. A copy of the 2011 AMA Pro Road Racing rulebook can be downloaded at http://amaproracing.cdn.racersites.com/assets/AMAPro-RR-2011-Rulebook.pdf.

AMA Pro Racing is the premier professional motorcycle racing organization in North America, operating a full schedule of events and championships for a variety of motorcycle disciplines. Learn more about AMA Pro Racing at www.amaproracing.com.