Zero Scores $17 Million Through Investing
Chaparral Motorsports
|
March 17, 2011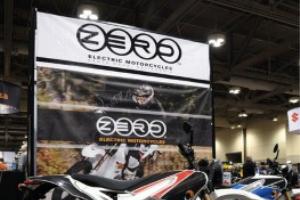 The future for electric motorcycle manufacturer Zero Motorcycles is suddenly looking a bit greener.


No, the company didn't invent a breakthrough eco-friendly accessory for their already "green" bikes - although some would call their designs breakthrough to begin with. Zero is, however, getting at least $17 million in the form of a cash investment from Invus, LP - the first financial backers the company had.


Invus apparently liked what Zero has done lately in overhauling their entire product lineup for the 2011 model year, and saw fit to invest the additional cash to help with the upcoming increase in production. Zero reported that they may be getting an additional $9 million over the next few months as the company continues to grow.


"With this investment, we will continue to ramp up our US-based production while rapidly expanding our global sales footprint," said Zero CEO Gene Banman. "Our new 2011 lineup of California-designed and assembled electric motorcycles has been very well received by the market and press, and we intend to further accelerate growth and enhance our leadership position. The company has the strong financial footing it needs to expand the business and move the state of electric motorcycle development rapidly forward."