Confusion, Controversy And Crashes At Daytona 200
Chaparral Motorsports
|
March 15, 2011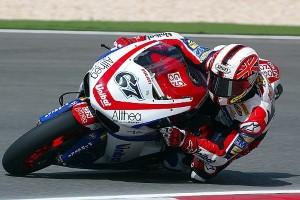 The Daytona 200 is always a wild race full of surprises, but this weekend's past race has to be one of the craziest ever. It ended with Ducati rider Jason DiSalvo getting the win, but the finish was certainly not without controversy.

Motorcycle tires were the talk of the day, as it appeared that none of the riders were able to gain much traction. The track ended up being much hotter than it was during the week's testing, and riders were blowing out tires left and right, leading to some serious crashes. Citing safety concerns, the AMA stopped the race on the 27th lap and mandated that all riders switch over to the medium-compound Dunlop Sportmax D211 GP front tires.

That announcement was music to DiSalvo's ears. The rider had previously been forced to drop out of the race after a cylinder came loose on his Ducati 848 Evo's engine. With the lengthy delay for the tire swap, DiSalvo's crew was able to get him a new engine and put him back on the track. The AMA restarted the race as a 15-lap sprint - meaning that it would be 147 miles in total, not 200.

DiSalvo wasted no time in getting back into contention, and eventually was able to fight his way into the lead. Just as he crossed the finish line, another major crash happened behind him, causing the AMA to throw out the red flag again. Initially, the group said that the race would be finished according to the results of the previous lap - which affected the podium standings. It was then determined that DiSalvo and five other riders were able to cross the finish line before the flag went up, so they kept their spots, with the previous riders' results reverting to the previous lap's standings.