American Motorcyclist Association Members Select America's 15 Best Motorcycling Roads
Chaparral Motorsports
|
March 15, 2011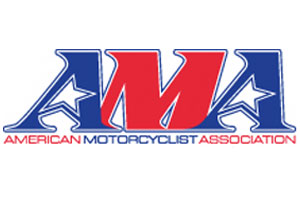 The results are in, and communities nationwide are the winners. Members of the American Motorcyclist Association (AMA) voted on their favorite roads in America, and the top 15 selections represent scenic highways and byways throughout the country.

"When it comes to the best places in the country to ride motorcycles, no group of riders is more knowledgeable than AMA members," said AMA President and CEO Rob Dingman. "No group puts in more miles, samples more asphalt or rides more roads.

"By publicizing our favorite roads in American Motorcyclist magazine, AMA members will seek out these destinations and bring tourism dollars into local communities through the purchase of food, fuel, lodging and more," Dingman said.

The editors of American Motorcyclist magazine used the 230,000-member, non-profit association's website, AmericanMotorcyclist.com, to accept nominations and tally votes for members' favorite roads. Nearly 100 roads made the ballot, and the magazine published the top 15 roads in the April issue as well as a list of "honorable mentions."

"Some of these roads are familiar to motorcyclists, and others may not be," said Managing Editor James Holter. "They all have one thing in common: They're the best roads in the country, as chosen by AMA members."

A countdown of the top 15 routes:

15. Washington Route 129 and Oregon Route 3, Clarkston, Wash., to Enterprise, Ore.

14. Ohio Route 170, Calcutta to Poland.

13. California Route 58, McKittrick to Santa Margarita.

12. U.S. Route 33, Harrisonburg, Va., to Seneca Rocks, W.Va.

11. Natchez Trace, from Natchez, Miss., to Nashville, Tenn.

10. Angeles Crest Highway, California Route 2.

9. U.S. Route 12, Lolo Pass, Idaho and Montana.

8. California Route 36.

7. Cherohala Skyway, North Carolina and Tennessee.

6. Going to the Sun Road, Glacier National Park, Montana.

5. California Route 1, Pacific Coast Highway.

4. U.S. Route 550, from Ouray to Durango, Colo.

3. U.S. Route 129 -- The Tail of the Dragon -- on the North Carolina-Tennessee border.

2. Blue Ridge Parkway, North Carolina.

1. Beartooth Highway, Montana and Wyoming

Complete descriptions, as well as the list of honorable mentions, are available in the April issue of American Motorcyclist magazine, starting on page 30. The feature can also be viewed online at https://issuu.com/americanmotorcyclist/docs/0411_webpreview. Images of the roads nominated by AMA members can be viewed online at Gallery.AmericanMotorcyclist.com > Member Submissions > Great Roads.

American Motorcyclist magazine is exclusively for AMA members, and is not available on newsstands. For information on joining the AMA, go to AmericanMotorcyclist.com or call (800) AMA-JOIN (262-5646).

About the American Motorcyclist Association


Since 1924, the AMA has protected the future of motorcycling and promoted the motorcycle lifestyle. AMA members come from all walks of life, and they navigate many different routes on their journey to the same destination: freedom on two wheels. As the world's largest motorcycling rights organization, the AMA advocates for motorcyclists' interests in the halls of local, state and federal government, the committees of international governing organizations, and the court of public opinion. Through member clubs, promoters and partners, the AMA sanctions more motorsports competition and motorcycle recreational events than any other organization in the world. AMA members receive money-saving discounts from dozens of well-known suppliers of motorcycle services, gear and apparel, bike rental, transport, hotel stays and more. Through its support of the Motorcycle Hall of Fame Museum, the AMA preserves the heritage of motorcycling for future generations. For more information, please visit AmericanMotorcyclist.com.