Soldier's Angels Get Support During Daytona Bike Week
Chaparral Motorsports
|
March 14, 2011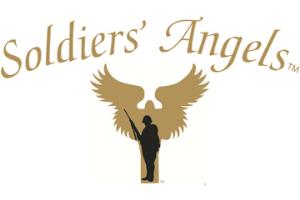 No matter where in the world they may be, servicemen and women will always have a friend within the motorcycle community.

This fact was made abundantly clear again during the fourth annual Biker Fusion party, held at the Seminole Hard Rock Roadhouse during Daytona Beach Bike Week.

The event, which was on March 10, doubled as a fundraiser for the organization Soldier's Angels, a nonprofit that provides "aid and comfort" for all U.S. military members and their families. Since 2003 when it was founded, the organization has provided care packages to overseas troops and emergency aid to military families.

The fundraiser attracted a fair amount of people, along with well-known names within the motorcycle community, reports motorcycle-usa.com. One notable attendee was Alan Powell, a veteran and president of the Phoenix Chapter of the Second II None Motorcycle Club.

According to the website, Powell won a $500 bid on a painting, then donated the painting back so it could be auctioned off again at a future event for more money. He also reportedly donated $1,000 for a custom guitar.