The History Of Daytona Bike Week
Chaparral Motorsports
|
March 10, 2011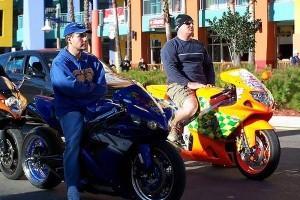 Riders from across the country flock to Daytona Beach, Florida, every year for the annual Bike Week, but not many know about the event's long history. Central Florida News 13 recently detailed some of the key events for those who want to know more about the famous spectacle.

This year marks the event's 70th anniversary, but the gathering actually dates way back to 1937. The very first Daytona 200 was run in this year, and it was actually run on the beach rather than the modern track that's used today. Ed Kretz was victorious in the first-ever race, kicking off a grand tradition that continues to this day.

The reason that event dates back to 1937 but has only been run 70 times is because it was stopped for four years in the middle of World War II. Yet while the races stopped and the events were officially postponed, bikers still came from far and wide to Main Street in Daytona during those years. Once the war was over, promoter Bill France seized upon the opportunity and revived the tradition.

Perhaps the only time the event was in danger of ending was in the 1980s. This period saw some of the largest crowds ever assembled for bike week. Unfortunately, they were also among the most troublesome: city officials forced organizers to clean the event up and institute new rules, which led to the modern, safer version of the event seen today.