Dunlop Unveils Road Racing Contingency Program
Chaparral Motorsports
|
March 8, 2011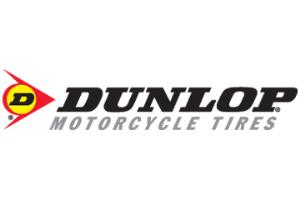 Professional motorsports competitors who race in top events likely take advantage of the contingency programs offered by their manufacturers, which pay out bonuses according to how they finish in a race. But many might not be aware that motorcycle tire companies also offer contingencies for talented racers.

Dunlop recently announced its new road racing contingency program for 2011, which will pay out more than $1 million in total prizes. The bonuses will come in the form of certificates which can be redeemed at Dunlop dealers acrosss the country.

There are a few rules and regulations that come with the contingency program. First of all, riders must fill out the claims form, available on the company's website, in order to qualify for the promotion. They must also add a Dunlop decal to the side of their motorcycle and a Dunlop patch to their leathers. Finally, they must list Dunlop as an official sponsor when filling out their registration form for the actual race. And if it wasn't obvious, they must be using Dunlop motorcycle tires on their bike.

National race series supported by the program include AFM, CCS, OMRRA, MRA, CMRA, USBA and many more.