Mid-Ohio Sports Car Course Sold During 50th Anniversary Year
Chaparral Motorsports
|
March 4, 2011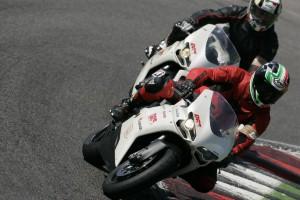 One of the more popular motorsports venues in the country and the site of countless motorcycle events has been sold.

The Mid-Ohio Sports Car Course has been purchased by Green Savoree Racing Promotions, which also owns the Honda Indy Toronto and Honda GrandPrix of St. Petersburg. The previous owner, TrueSports, is pulling out of ownership after nearly 30 years, with the track itself celebrating its 50-year anniversary this year. The track has been part of the AMA yearly racing schedule since it was first purchased by TrueSports.

TrueSports' staff will all be retained, and Green Savoree will also be taking over the track's riding school, according to Cycle News. All previous events scheduled, such as the Honda Super Cycle Weekend in June and the AMA Vintage Motorcycle Days in July, will go on as planned.

"Properties like Mid-Ohio don't come on the market every day," Green Savoree co-owner Kevin Savoree told the news source. "It was a great opportunity to invest in a property with a great history and tradition that, like us, has deep roots in sports car and Indy car racing. It was also a chance to extend our relationship with Honda, which is a longtime partner of Mid-Ohio and our other properties."