AMA Announces Daytona Prize Payouts
Chaparral Motorsports
|
March 4, 2011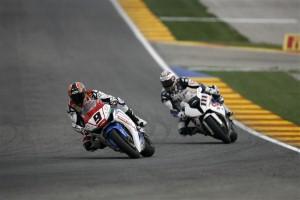 The Daytona 200 is a massive motorsports race that fans gear up for every year, but those actually racing in the event only want to know one thing: how much is up for grabs?

AMA has revealed that a $235,500 purse will be distributed across all four classes competing at the famous raceway: AMA Pro National Guard Superbike, Daytona Sportbike, Motorcycle-Superstore.com Supersport and Vance & Hines XR1200.

Obviously, the most money goes to the winner of the actual Daytona 200, which will be run on Saturday afternoon. The winner walks away with a cool $20,000, with second and third getting $15,000 and $10,000, respectively. An additional $64,500 will be paid all the way down to tenth place.

The other classes have some opportunities to make some cash too. AMA has two 15-lap Superbike races scheduled, with each offering a total of $51,000. The winner of each race gets $10,000, so achieving back-to-back victories will pay just as much as the Daytona 200 in about one-seventh of the time.

Finally, the Vance & Hines XRL1200 is making its Daytona debut, and those racers will be happy to know that they'll also score $10,000 for a win. As an added bonus, the first rider to cross the finish line on a Harley will get $3,750.