Entrepreneur Snags NFL Motorcycle Helmet Deal
Chaparral Motorsports
|
March 3, 2011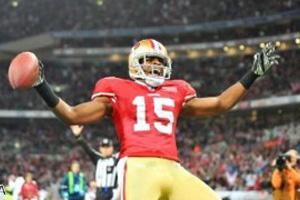 What do motorcycle riders and football players have in common? Helmets.

Unfortunately, a motorcyclist can't go out onto the field rocking a replica helmet of his favorite team. Fashion issues aside, the face mask is likely to be awkward and uncomfortable and they're simply not built to handle the kind of accidents that riders can get into - although they do hold up reasonably well against hits from 300 pound linebackers.

That's why 36-year-old Andy Brogden came up with the idea of NFL-licensed motorcycle helmets. Somewhat surprisingly, he was the first to think of the plan. After three years of persistence, he finally got someone in the NFL to listen to his plan and negotiated an exclusive five-year contract, according to the Tribune-Democrat in Pennsylvania.

Now, Brogden could potentially be sitting on a gold mine. He says that motorcycle store owners are already keen on the idea, and he's going nationwide with half and three-quarter styles in the spring, complete with team colors and logo. The current versions retail for around $70, but he hopes to add a $100 full face style in the near future.

In addition to being available in motorcycle stores, they'll also be sold by the NFL directly and in stadiums across the country. Brogden also negotiated a deal for kids' bicycle helmets, which he says could expand to toy stores and bike shops as well.