Suzuki To Recall Nearly 75,000 Bikes
Chaparral Motorsports
|
March 2, 2011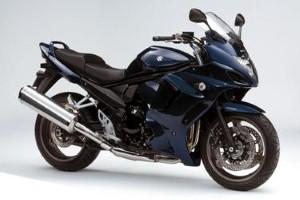 Japanese motorcycle manufacturer Suzuki has announced that it will recall nearly 75,000 bikes due to an issue with the regulator and rectifier assemblies.

This wide-ranging problem actually affects 12 different models across the Suzuki lineup. According to the company, the main issue is with the adhesion between the power module and rectifier case. When the module begins to heat up, it can actually cause the circuit board to deform and separate from the case. This in turn creates a build up of heat and uncontrolled electric current, which can lead to engine stalling or failing.

Suzuki first heard of the problem in July 2008, according to the National Highway Traffic Safety Administration. The company tried to institute a number of fixes for riders, but eventually elected to recall all models that were suffering from the issue. Since the initial report, Suzuki has been made aware of 180 related incidents.

Bikes affected were all from the 2008 through 2010 model years. The notice applies to the following motorcycles: AN400, DL1000, GSF1250, GSX-R600, GSX-R750, GSX1300B, GSX1300R, GSX650F, VL1800, VLR1800, VZ1500 and the SFV650.

Owners can take their bike in to their local dealer to receive an upgraded part at no extra cost.