Ohlins Offering "shocking" Deal
Chaparral Motorsports
|
March 2, 2011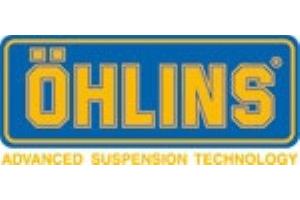 Riders who like to buy their own custom motorcycle parts know that the upgrades can be a bit pricey - although they're frequently worth it.

One example of a brand that has garnered worldwide respect is Ohlins, which nearly all manufacturers acknowledge as making some of the best shocks in the world. In fact, many brands add Ohlins shocks to their special edition bikes, simply because the name is so recognizable.

However, drivers don't necessarily have to purchase a pricey limited edition motorcycle just to enjoy the Ohlins engineering reputation. In fact, those who act fast can pick up these high-end parts at a steep discount, as the company is offering 50 percent off on its Metric Cruiser shocks.

These parts typically come in two variations - with or without a hydraulic ride-height adjuster. The adjuster shock runs for $1,033, marked down to $525 for the sale, while the non-adjuster model comes in at $822, marked down to $450 for the sale. Both are available in either chrome or black.

In addition, the company is offering Ohlins Fork Spring Kits for just $100, down from nearly $200. Deals on high-end parts like this are exceedingly rare, so those interested should move fast.