Georgia To Implement Bike Checkpoints For Daytona
Chaparral Motorsports
|
March 2, 2011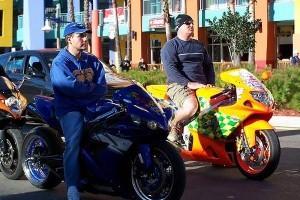 The question of motorcycle-only checkpoints is a hot debate in the biking community, and it's about to get hotter, as the state of Georgia has announced plans to institute the checkpoints on major roads leading down into Florida, potentially subjecting thousands of bikers traveling to Daytona Bike Week to searches and inspections.

Georgia claims that these checkpoints are in place to help enforce safety rules, but many bikers have questioned their legality. The checkpoints actually draw money from a national grant instituted by the National Highway Traffic Safety Administration. After they debuted at a popular biking even in New York, a group of bikers banded together and brought a lawsuit against the state, arguing that randomly stopping bikers is akin to illegal search and seizure.

"The AMA believes that the primary source of motorcycle safety is in motorcycle crash prevention and not in arbitrarily pulling over riders and randomly subjecting them to roadside inspections," said AMA Senior Vice President Ed Moreland. "No public money should be applied to promoting such a program without first addressing questions from the motorcycling community."

The AMA is further urging bikers to contact the governor of Georgia and voice their displeasure. If the state does end up going with the checkpoints, what seems to be a minor issue could soon become a national controversy, as a large chunk of the motorcycle community is planning on making the trip down to Florida for the event.